Marshmallow Candle Snuffer
In addition to custom socks, which I wrote about previously, I also created a new 3D printed object as a holiday gift, the first 3D printing I've done in a while.
In the late autumn, we reach the time of year when it's dark outside as we sit down to dinner. During those months, we like to have candles lit while we eat. Now, it's easy enough to blow out the candles at the end of the meal, but that's somewhat boring too. It also has the unfortunate side effect of spraying drops of wax over the dining room table.
We've talked for months about acquiring a snuffer for putting out candles. Over one meal, we even talked about fun snuffer designs that would depart from the canonical "cone at the end of a stick" shape. Based on that conversation, and following a bit of 3D modelling, I came up with the following design, mimicking a marshmallow on a stick.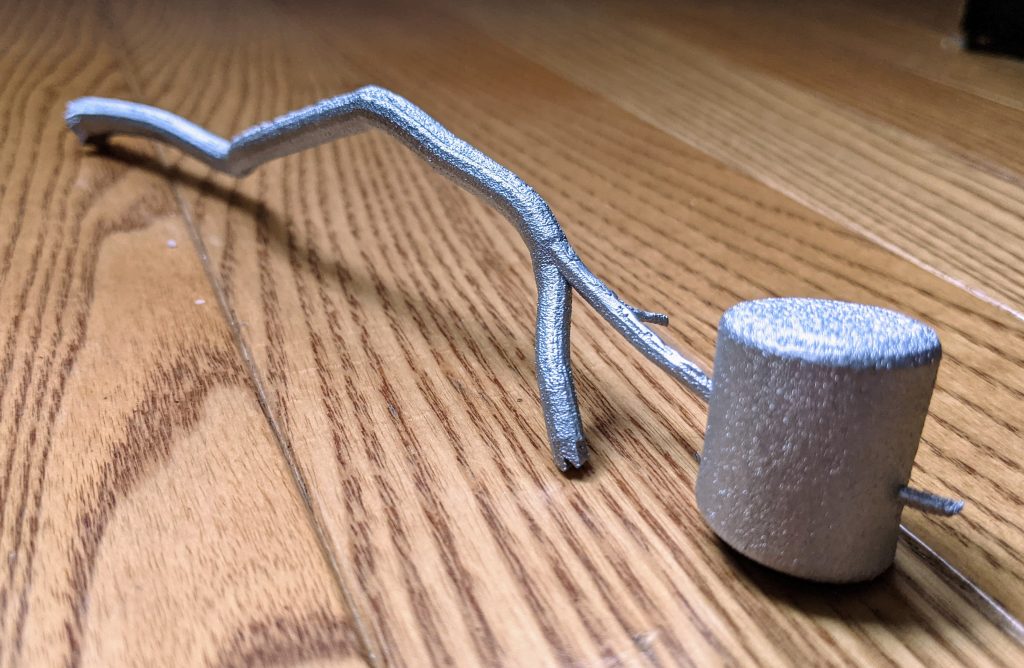 The snuffer is 3D printed in aluminium. That was the only material offered by Shapeways that's both heat resistant and feasible for this particular 3D shape. The result is fun, pretty, and comfortable to hold.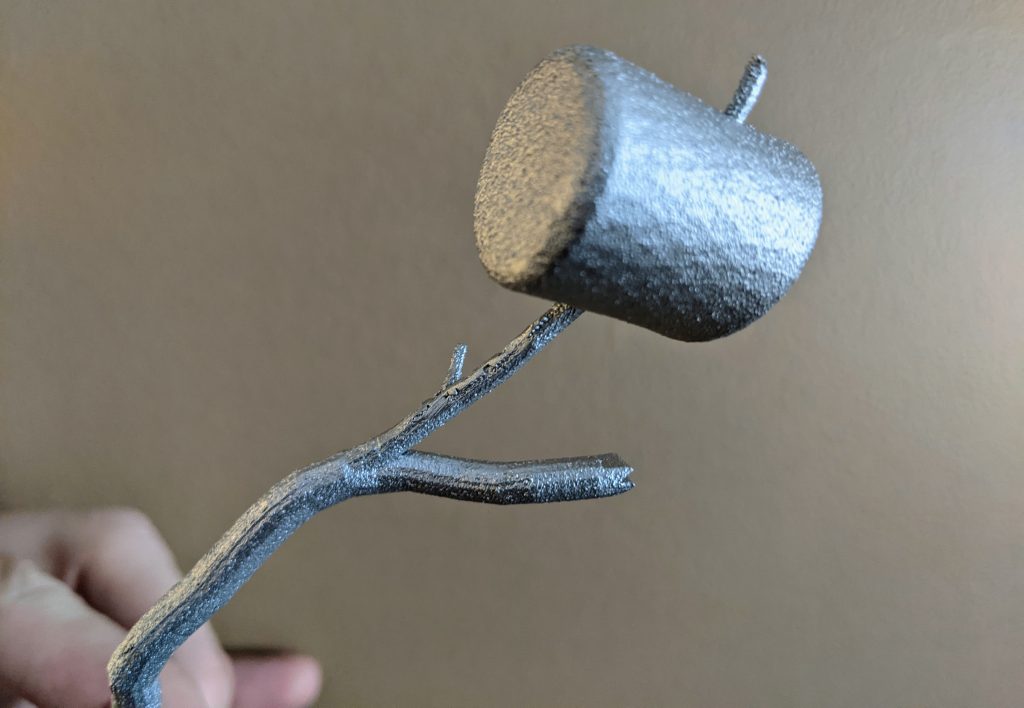 And as you can see in this action photo, it works great: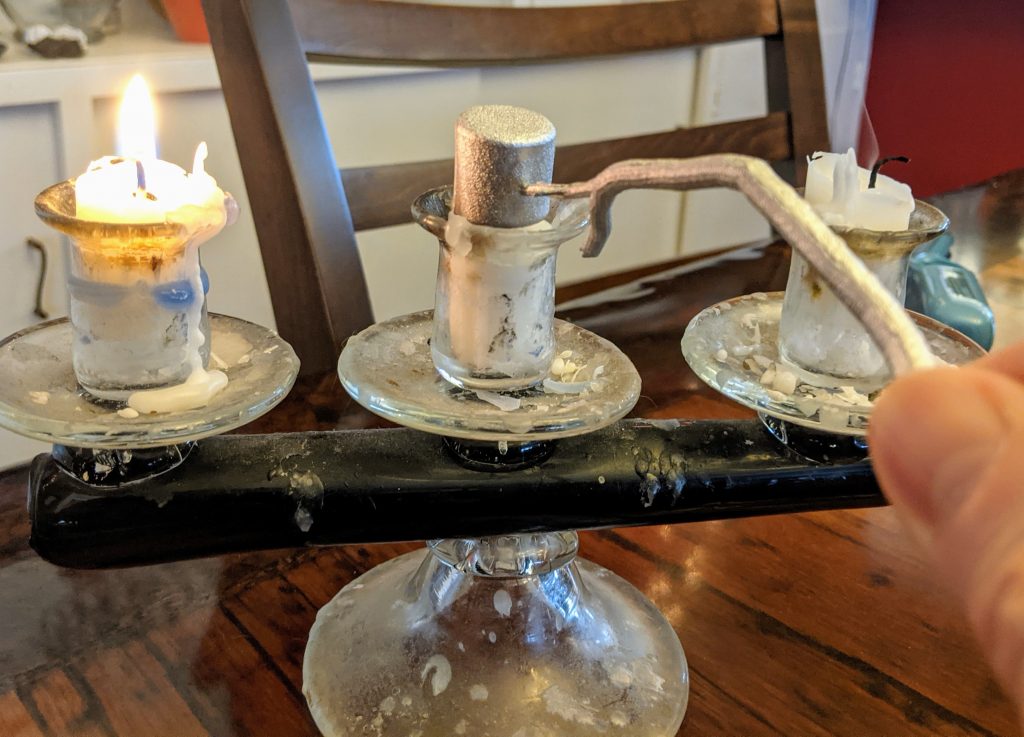 I haven't played much with 3D printing in a couple of years. My favourite experiments used to be coffee and espresso cups, fabricated using the now-discontinued porcelain process formerly offered by Shapeways. I'm sure that they, or someone else, will start up a new food-safe porcelain process in the future, if the production pipeline can be streamlined. In the meantime, I suppose I'll be working with plastic and occasional metal.
That's it for custom-designed 2020 holiday presents. Happy holidays!